Welcome to Music For Healing and Relaxation
This station was born from the success of Meditation Music.co.uk. Over the years it has become apparent that the output of Meditation Music is popular with alternative therapists to use as a background whilst they conduct their sessions. However as the output of the aformementioned station is very ambient in nature it was obvious that something more melodic was needed.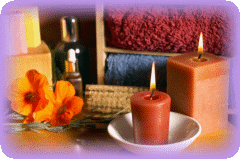 There are many types of alternative therapy, such as Reiki and reflexology. The majority of these practices involve the use of hands and the transfer of energy. Therefore the playlist here consists of music that helps in the visualisation of energy flowing. This will hopefully aid healers in their work and end up producing more positive results for both practitioner and patient.

You might like to report back on how the music plays a part in your therapy sessions on our Meditation Music Facebook Page. Any feedback is most welcome.



We truly hope that Music For Healing turns out to be everything you need for your therapy sessions. Of course music itself can be very theraputic on it's own, therefore we also recommend this channel as a listening choice to unwind to after a busy day, or perhaps as background music while you work in your office.


However we can contribute to your wellbeing, we wish you peace and tranquility.