Listening Without Commercial Interruptions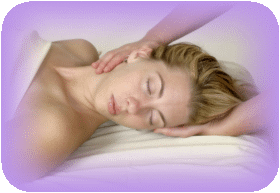 If you're new here, or new to the Live365 radio network, you can't fail to have noticed the commercials that come around every 15 minutes or so. Indeed if you are an alternative therapist you'll be VERY aware of them.


Please understand that the commercials are not put there by us, but Live365, who are responsible for streaming the service, and who need to pay the bills. Music royalty being the largest one. However they do have a preferred membership scheme that allows you to listen completely commercial free, so you can enjoy Music for Healing & Relaxation totally uninterrupted. It costs a few dollars a month but most people find it to be money well spent.


Even better news is that you can try the preferred member service out FREE for 5 days to see how it works for you. Just click here to try it out now.


Another bonus of preferred membership is that you also get FREE software to fire up this station straight from your desktop, and free apps to listen from your smartphone too (Android, iPhone and iPad supported). You'll also be able to listen in with the Roku, Kindle Fire, TiVo, WDTV and more.